Amazingly the last sprint race of the 2010 old bird season has been the icing on the cake for my small team of widowers.  It has been a big end-of-season highlight after winning the first and second position in our club with around 250 birds, 1st and 2nd in the section, and 6th and 7th in the federation 1,200 birds.  And guess what?......
SENDING ONLY TWO BIRDS!!
Yes you heard that right. First and second place with two of my Van Loon widower cocks.  What more could I ask for?  Another fantastic season and another successful year!!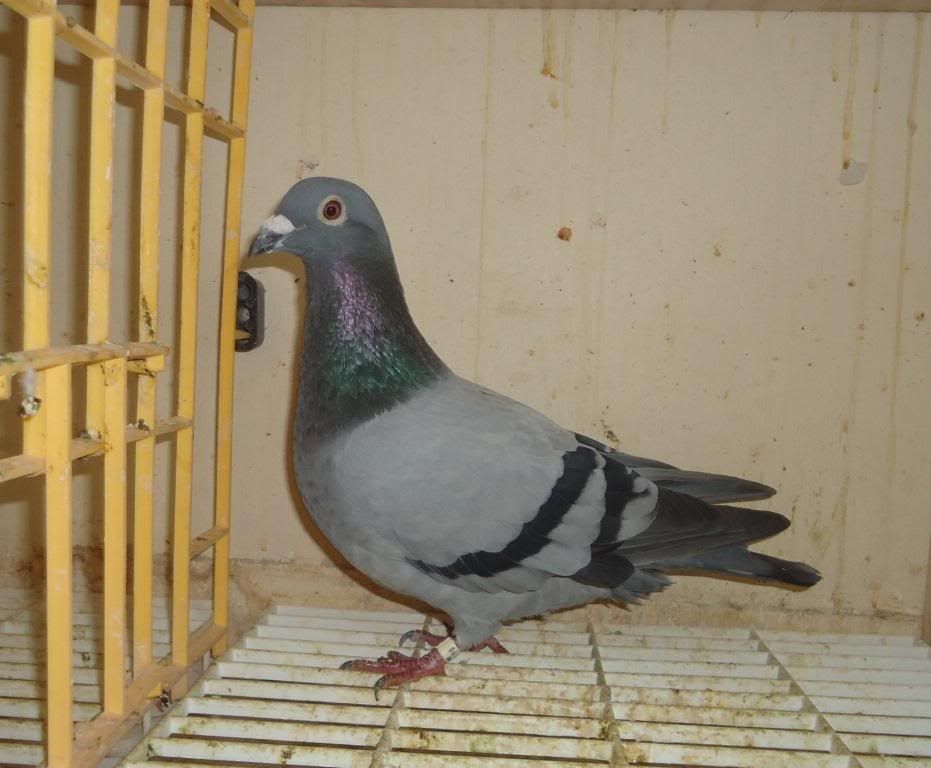 With equal first place is 'BOY BLUE' a yearling Van Loon cock already with two federation positions 7th and 7th places with up to 1,500 birds.
Below is our ever reliable 'NOW HE'S TALKING.' Now paired to his granddaughter who is a federation topper as well, kept two late breds for stock.... 7 X 1ST including 2 X 1ST FEDERATIONS with only two years of active racing