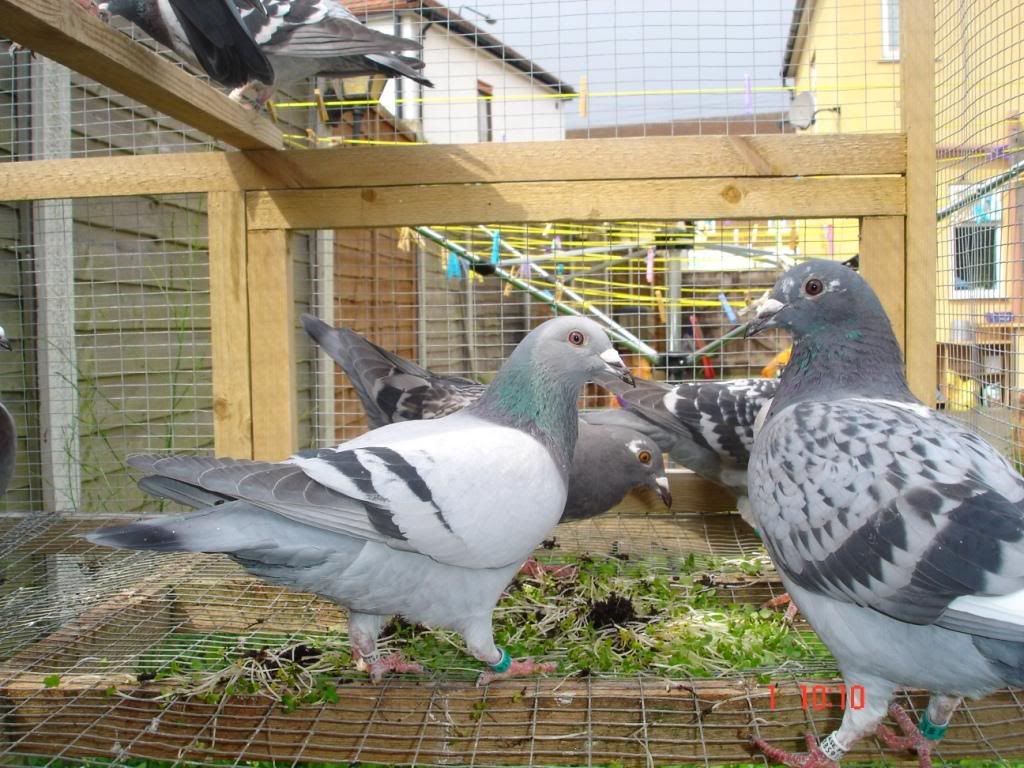 2008 YOUNG BIRDS enjoying the sunshine in the aviary....
Growing up in a suburban town alongside farm animals have shaped my love for nature and animals, and pigeons are no exception.  I have kept pigeons as a lad and have always been amazed by their homing abilities. 
As years went by, a long hiatus with the birds was inevitable.  Pursued my studies, worked in the big city, and raised a family not seeing a single feather.  More than 20 years since I last held a pigeon, I have seen a young lad in the countryside releasing a few birds and that was all I needed to see, and get a spark and awaken the dormant pigeon bug in my system.
Opportunity arose and I had the chance to keep birds again with the help of my mentor and good friend "MAC" Dennis MacDermott who has helped me all throughout.  His invaluable advise which brought me success after success has left an indelible mark as long as I live.  And now after 3 years in the fancy, I have never enjoyed pigeons than ever before.
I keep predominantly  the Van Loon Strain from a gentleman in Lincolnshire (Mr. Russell Hayes), and these birds have done the job.  Clubs, Feds, and Combines were a walk in the park for this family of birds.  But we can't discount the fact that a good management system is a must to compete up to the highest level against massive birdages.
Subsequently, enjoyment is the key!  Love your birds and they will love you back by winning and more winnings!!  
To all readers, I wish you all the best in the fancy and I thank you for visiting the site...please take time signing my guestbook.
Yours In Sport,
VAN Sanchez